Dating site OKCupid uses data from their members to overturn myths about what makes a successful online dating profile photo. A fascinating & funny read.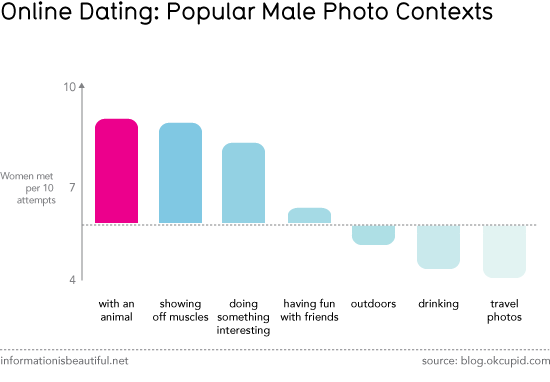 Summary:
men – mysteriously looking away from camera, unsmiling, holding an animal
women – flirting into camera, outdoors, with a hint of cleavage
They also did another great data-piece about what to say in an opening message.
[via Waxy.org]